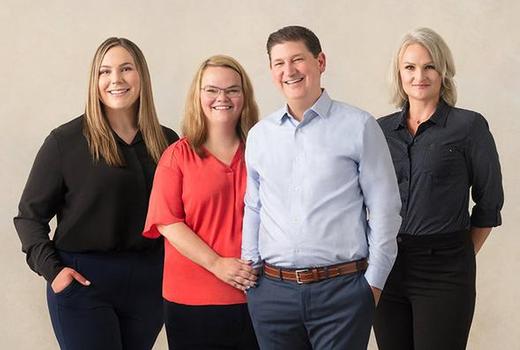 For the Once-in-a-Lifetime and Everyday Moments
Your legacy isn't just about the money you leave behind—it's about the moments that create a life worth remembering. Sharing an attitude of joy; helping someone when it's inconvenient; teaching your children honesty through your own actions—that's what creates a legacy. Life's little moments add up to big impact, just like incremental financial choices change the trajectory of your family's future. And at BGH Legacy Group, we use those small steps you take with your finances to support the greater legacy you want to leave.
We're financial professionals who put our heart and soul into helping our clients. We know that finances can be scary no matter how successful you are, which is why we do everything we can to make your financial life less complicated. Whether 25 or 65, we offer intentional guidance to support the future you want to live. We're licensed fiduciaries, which means we're legally obligated to put your interest first (although we wouldn't have it any other way). And if there's ever an opportunity for us to give you extra support, we're going to take it. When you go through tough times, we'll give you a call—every day if we need to. When you send your babies off to college, we'll be celebrating right along with you, knowing you're prepared for the journey ahead. And when those kids have babies of their own, we'll still be here—ready to help them carry on your legacy. 
We believe that when you establish a relationship with trust and compassion, that relationship will lead you on a rewarding journey. Our clients have trusted us with their futures for more than 20 years, and that's a privilege we're proud to claim. The best part of our job is when we see our clients living better, fuller lives than when they first sat down with us—all because we had the opportunity to help them take an everyday decision and turn it into a lifelong legacy.
Proudly Serving
Pre-Retirees and Retirees
Young Families
Medical Professionals
Business Owners
The BGH Legacy
BGH Legacy Group is so much more than a company name—our initials represent the heart and soul of our business, the people who made our firm what it is today.
Meet Our Team
Our purpose is not only to serve you, but to serve you well. Our team of professionals has over two decades of experience, and we are committed to partnering with our clients for life. We're here to help you walk through the peaks, valleys, and everything else life brings; so we want to get to know you, and we want you to know us too.